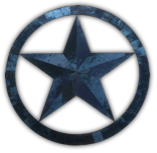 Hand crafted in Bastrop, Texas by Jim Outlaw
Framing and bordering for your star is available at an additional charge. Include the overall dimensions of your required size (i.e. 30" round medallion, 36x36, 42x42 square, etc.) in your message.
Each medallion typically takes 1 to 2 weeks to produce from the time that the order is placed. Multiple star orders will add to that time. Orders are billed for half down to start with the second half plus shipping charges due before shipment. Shipping charges vary by location. All orders are subject to a 8.25% sales tax. Orders are invoiced through PayPal.
For more information jim@texasstarmedallion.com or call 512-294-0192.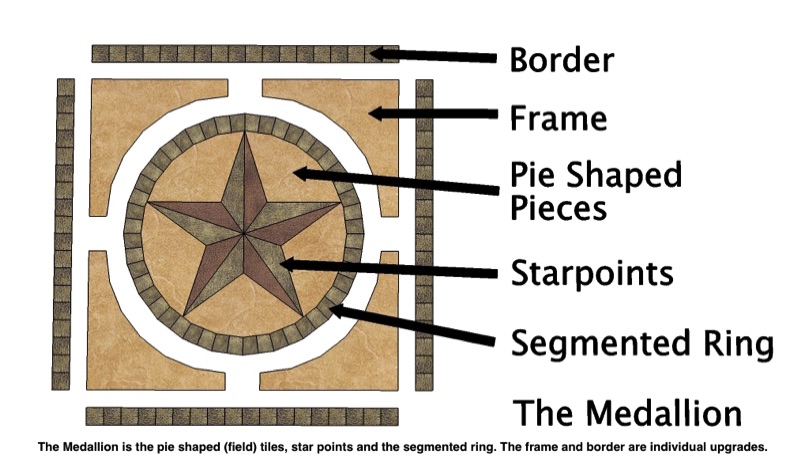 16" - $247
18" - $275
24" - $388
30" - $495
32" - $525
Prices are for the basic circular Texas Star Medallion. The measurement is the diameter of the entire Medallion.
Framing adds an additional 35%
Framing and Bordering adds an additional 65%
See diagram below.
For other sizes of Texas Stars just ask!
Prices as of Sept 1, 2022
36" - $579
42" - $833
48" - $1038
60" - $1453
72" - $2280