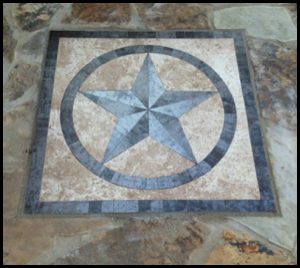 Texas Star Medallions was formed out of a single customer's request to create a Texas Star for the entry of their home. Response to the original 36" star blossomed into multiple requests for Texas Stars and here we are!
Texas Star Medallions, designed and handcrafted by Jim Outlaw, are superior in quality and appearance to anything on the market. Each piece of the mosaic is cut by hand to achieve the tightest possible fit to create a precision mosaic with minimal grout lines. The bronze and charcoal tile in his designs give the star a 3D appearance, a depth that can only be appreciated in person.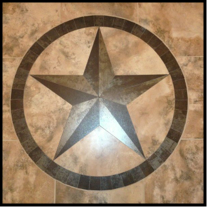 The Texas Star Medallion by Jim Outlaw naturally compliments any color scheme or décor. Personalize your home or business with a fine quality inlayed Texas Star Medallion mosaic. A variety of sizes are readily available and custom pieces incorporating a specific tile selection are available. These Texas Stars have been installed from Washington State to North Carolina and are suitable for entry medallions, backsplashes, fireplace adornment, showers, stone mailboxes, stone entryways, outdoor kitchens, and the list goes on. Texas Star Medallion is limited only by YOUR imagination! Visit our Stars and Mosaics pages for more examples.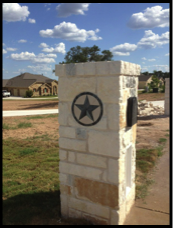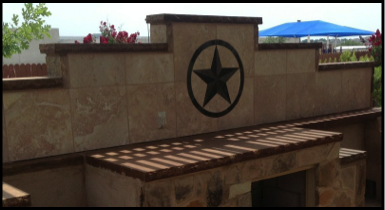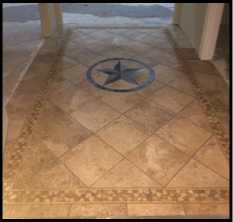 Jim's artistry is not limited to the popular Texas Star, but custom designs also enable you to personalize and add interest to your space. Whether you want an inlaid medallion, a few decos for inserts, a table top or a mural, a tile design by Jim Outlaw  is  something you will be proud to own.
Hand crafted in Bastrop, Texas by Jim Outlaw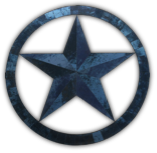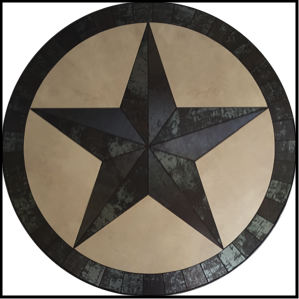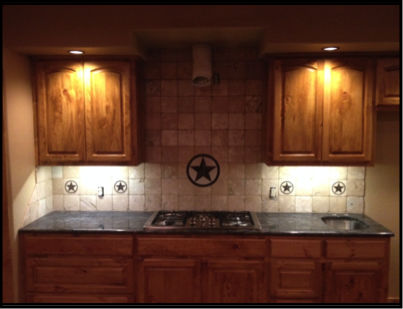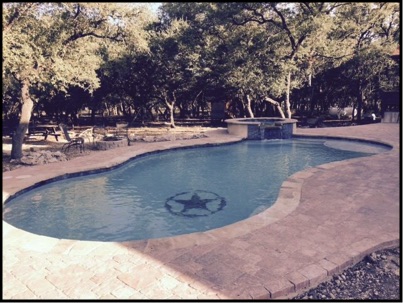 About Texas Star Medallion